Custom Home Renovations
Expertly-designed, custom built, high-quality renovations, to enhance and upgrade your home.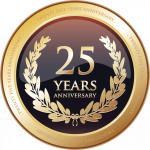 Design & Build
Our design and build process is customized to meet your unique needs. Whether it's a whole-home renovation or a single room, we will ensure that the end results fit your lifestyle — and our team will look after every detail throughout your renovation.
Whole Home Renovations
Transform your home with a professional renovation.
Updating or reconfiguring your home with a custom renovation will help to enhance the existing character and modernize your living space.
Maintain the character of your home, refresh the look of a tired space, and enjoy a beautiful and comfortable home that reflects your life.
Our custom renovation process will help you achieve the results you have always dreamed of.
"This has been one of the more enjoyable experiences of my life and something we should have done years earlier. Bill and I are very appreciative of your flexibility and good humour in doing our kitchen addition and with just the deck to be built and the outside completion remaining, availability to answer any questions (sometimes going above and beyond the call of duty and exceeding our expectations) and your willingness to make sure all goes well, is a testament to why you are highly recommended contractors and why it is no surprise to have seen your sign on numerous lawns throughout our neighbourhood."

"It has been six months since our home was completed and a year and a half since we began our relationship with Rammik. We still marvel at this timeline; it seems impossible that the changes our home and life have undergone could possibly be squeezed into such a small window, but every day we wake up in this beautiful home and smile at the good fortune to have found such an excellent contractor to work with. We would like to take this opportunity to express our gratitude and recommend your services to anyone else thinking about working with you."

"You took our original concept and made it absolutely beautiful. You brought finesse to everything you worked on. The result is a distinctive home for us that is unique, gorgeous, and totally ours. You were always men of your word. You did what you said you would, in a timely manner. Greg and I never had to worry about whether things you had promised would be done."

"We are happy to report that the result has satisfied our every wish. To date, everyone who has visited our home has applauded the 'fine workmanship' apparent on viewing our beautiful, newly expanded dining room. It is, therefore, with wholehearted gratitude that we extend to you and to your entire team, a huge and sincere thank you."

"We came to Mark looking for suggestions on how to utilize our basement space. He was very creative and came up with a few design solutions. We are thrilled with the results and were very impressed with not only the design and planning that Mark offered, but also the excellent execution of the renovations process - on time and on budget."

"After our marriage survived two previous renovation projects, we were confident we could manage the makeover of the new/old Guelph home we purchased in 2017. Well, thanks to Rammik Renovations, not only did our marriage survive stronger than ever, we're simply delighted with the end result of our major renovation project. While we didn't quite take the place down to its bones, we did do a total renovation, inside and out, and Rammik organized and managed every element with calm and confident leadership. It was a pleasure working with Mark Hofstee and his team, including every one of the sub-trades and suppliers. Special thanks go to the stalwart and steady Angus and Nic. Would we ever take on a home makeover of this scale again?Probably not, but if we did we would certainly go to Rammik for the job."
Gallery
View photos of our recent renovations.